Dental Check-Ups For Your Kids
During the dental exam our pediatric dentist Dr.Niloo will thoroughly examine both your child's teeth and gums to look for any signs of tooth decay or any other possible issues. If our dentist finds any issue, certain consultations may be recommended. Our pediatric dentists in Plano / North Dallas will also recommend at-home oral hygiene routines with you as a part of the dental exam.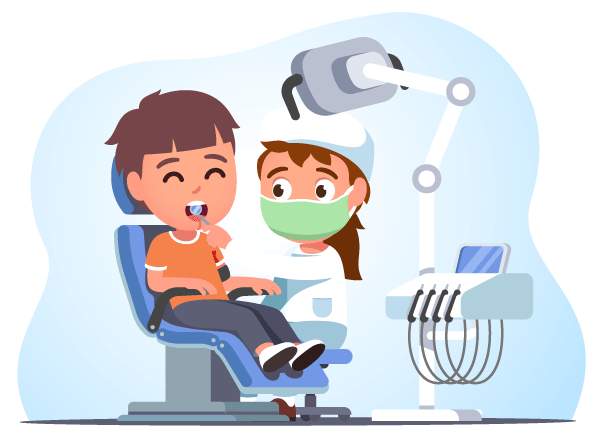 Since our dental office specializes in treating children, both our pediatric dentists and our dental hygienists use techniques that are age appropriate whenever we provide any type of care to our patients. We focus on having exceptional hospitality in our office in order to show to your kids that coming to the dental office isn't such a bad thing.






Dental Cleanings
Dental cleanings at our office are performed by our hygienists who are both experienced and knowledgeable in working with children. Our hygienist removes any plaque or tartar that may have built up along the teeth or the gum line in order to reduce the presence of cavity-causing oral bacteria. However, we know some kids have a fear of visiting the dentist, whenever this happens we suggest maybe opting in for sedation to put them at ease.