---
---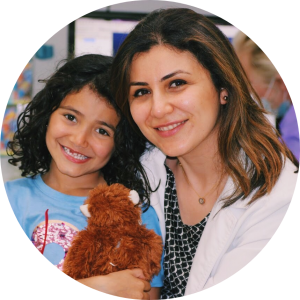 Your kid's favorite pediatric dentist is right here in the Plano / North Dallas area! Here at Fusion Orthodontics and Children's Dentistry, we understand the importance of providing the best dental care for children. We know whenever a kid visits their pediatric dentist for the first time that they are kind of nervous and hesitant to proceed with treatments. It is for this reason that we go above and beyond the basic pediatric dental office in Plano / North Dallas to ensure that your child actually enjoys visiting the dentist. We have tailored our office to give the purpose of not only becoming your child's favorite pediatric dentist but also yours.
Dr. Niloofar Khalesseh
Board Certified Pediatric Dentist
---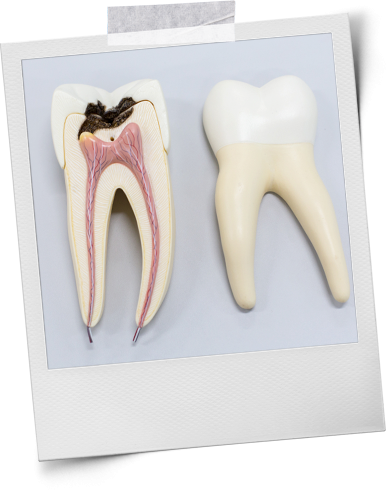 What Is Nerve or Pulp Treatment?
As stated above, the need for a baby root canal occurs whenever tooth decay extends into the nerve of the tooth. This usually happens due to a cracked tooth or a cavity that extends into the pulp chamber of the tooth and causes an infection. If not treated properly by a dentist, pus will start to form around the jaw bone. This "pus pocket" is also known as an abscess.
The side effects of a tooth abscess can cause pain, swelling, and the death of the pulp tissue and may even affect the jaw bone and your child's overall health. Not getting your child the root canal they need may hold future consequences. If the tooth is taken out prematurely, this may cause their permanent teeth to erupt in the wrong position.
To ensure that your child is calm and pain-free during the treatment, we also offer sedation dentistry in our kid's dental clinic. After the treatment is done we expect your child to be completely pain-free! If not, they should be back to normal in just a few days after the treatment. It is important to note that the infected tooth will not heal on its own and may even cause the tooth to be taken out prematurely if a Pulp Treatment is not received.
---
Don't wait until it's too late to protect your child's teeth. Contact us today to learn more about how to stop bacteria on your kids' teeth. Schedule an appointment for your child.